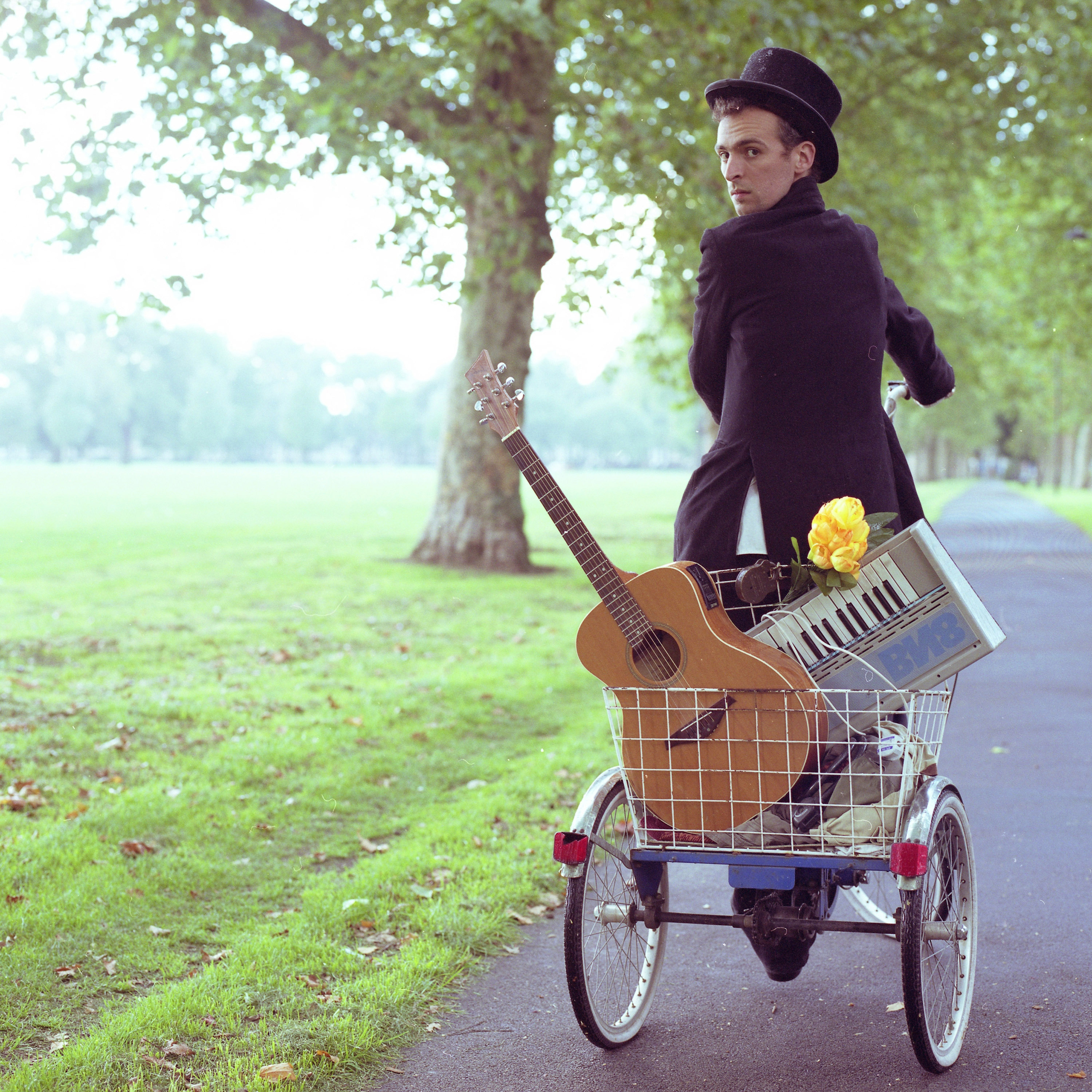 released October 1, 2011
---
I somehow forgot to put hooks or choruses on my third album, which might have something to do with the amount of Joanna Newsom I was listening to at the time.
The bulk of it was recorded with the biggest band I've ever had; we were well road tested so landed live studio takes I was delighted with. I also got to collaborate with Tori Handsley and Jane South, two legends of the jazz and folk world, who brought a whole new level to my musical existence.
Lastly, I managed to sneak in two of Hackney's finest musicians: Louisa Jones (aka Whiskey Moon Face) and Ewan Bleach (every band ever) joined me on a track I wrote about us all being kicked out of our homes so they could be knocked down.
The Musicians
All words and music by Robin Grey except track 7: words by Robin Grey to a traditional melody; and track 2: words and music by Robin Grey quoting and misquoting 'These Songs Were Begun One Winter' by Brian Patten.
The original poem 'These Songs Were Begun One Winter' can be found in 'Brian Patten's Collected Love Poems' published by Harper Perennial.
Tracks 5,6,7 & 10 recorded by Jonny Cole at The Mill in Norfolk.
Track 1 recorded by Thomas Heister at Flesh & Bone in Hackney.
Tracks 2 & 9 recorded by Dean Firth at The Hospital.
Others recorded by Robin at Dalston Culture House and The Vortex.
Mixed by Dean Firth and Robin Grey.
Mastered by Dominique Brethes at Flow Mastering.
Robin Grey – vocals, guitars, ukulele, bass, percussion and organetta.
with
Iain Macleod – banjo on tracks 1,5,6 & 10
Amy Bowles – bass on tracks 1,5,6 & 10
Basia Bartz – violin on most tracks
Ben Oliver – piano on tracks 1,5,6 & 10
Joe Allen – drums, percussion and broom on 1,4,5,6,7 & 10
Tori Handsley – harp on tracks 2 & 9
Jane South – accordion, flute, voice on tracks 1,4 & 6
Louisa Jones – accordion and voice on track 3
Ewan Bleach – clarinet on track 3
Cover photo by Lynda Laird