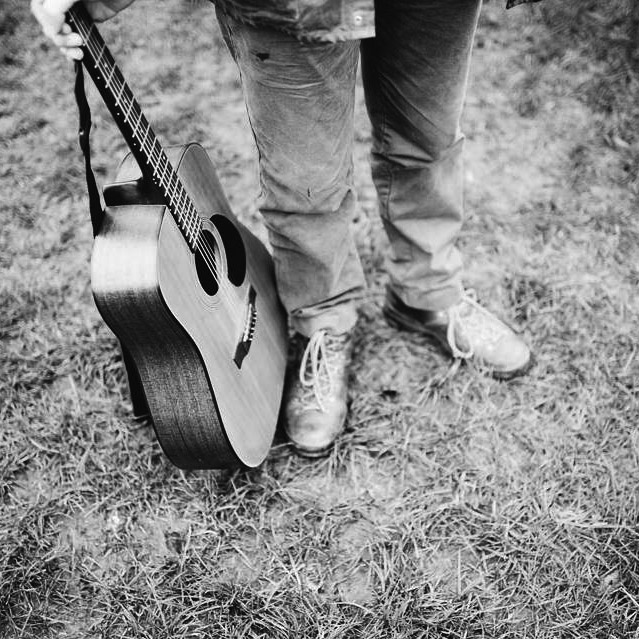 released July 19, 2017
---
My fifth album includes the widest range of musical guests and collaborators to date with fifteen musicians over the eleven tracks.
Songs written and recorded over the course of the last decade all made it on to the record, including two songs co-written with Tim Graham and two traditional folk songs. It's also the first time I've handed lead vocal duties over to others, as I loved the tracks so much as they sung them.
In time honoured tradition for me, I also took the opportunity to re-record two of my older songs which I felt needed a new lease of life.
The Musicians
Hymn For Her
Candy Parfitt – Backing vocals
Robin Grey – Vocals, guitars, percussion and bass
From The Ground Up
Iain Macleod – Banjo
Joe Allen – Drums
Ben Oliver – Piano
Amy Bowles – Bass
Basia Bartz – Violin
Robin Grey – Vocals and guitar
Jonny Cole – Engineering
Dean Firth – Additional mixing
Leave It In The Ground
Tim Graham – Guitar
Robin Grey – Vocals, double bass and brass
Hackney Gentrification Song
Caitlin Roberts – Accordion
Chris Venables – Backing vocals
Roo Bramley – Backing vocals
Emma Dyer – Clarinet
Robin Grey – Vocals and mandolin
Pat Do This Pat Do That (featuring Tim Graham & Pedal Folk)
Tim Graham – Vocals and guitar
Chance Kellner – Backing vocals and percussion
Roo Bramley – Backing Vocals
Robin Grey – Bass, ukulele
Jimmy Friend – Engineering
Woodman, Spare That Tree
Tim Graham – Guitar and backing vocals
Chance Kellner – Violin and backing vocals
Roo Bramley – Flute and backing vocals
Robin Grey – Vocals, uke, bass, percussion and harmonium
The Ballad Of Hawkwood
Flora Curzon – Violin
Roo Bramley – Flute and backing vocals
Adam Rees – Banjo
Robin Grey – Vocals, bass and ukulele
Ghost Around
Candy Parfitt – Backing vocals
Robin Grey – Vocals, guitar, harmonium and double bass
Underneath The Skin
Robin Grey – vocals, body percussion and guitars
Woodman interlude
Chance Kellner – Violin
Roo Bramley – Flute
Robin Grey – Harmonium
Adieu Sweet Lovely Nancy (featuring Chance Kellner & Pedal Folk)
Chance Kellner – Vocals
Roo Bramley – Backing vocals and flute
Tim Graham – Guitar
Clarissa Carlyon – Cello
Robin Grey – Bass