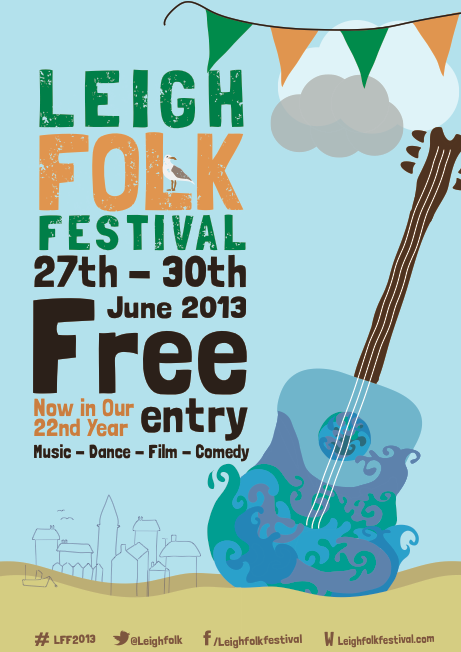 I am totally chuffed to be playing at The Leigh Folk Festival this summer. I went along last year to see my disgustingly talented friend Tim Graham play and had an absolute blast.
It is the biggest free folk festival in Britain; a super fun long weekend by the sea with music taking over the whole of the town.
I will be playing at 11.55am on Sunday 30th June and be joined by at least two other brilliant musicians and maybe more if i am lucky.