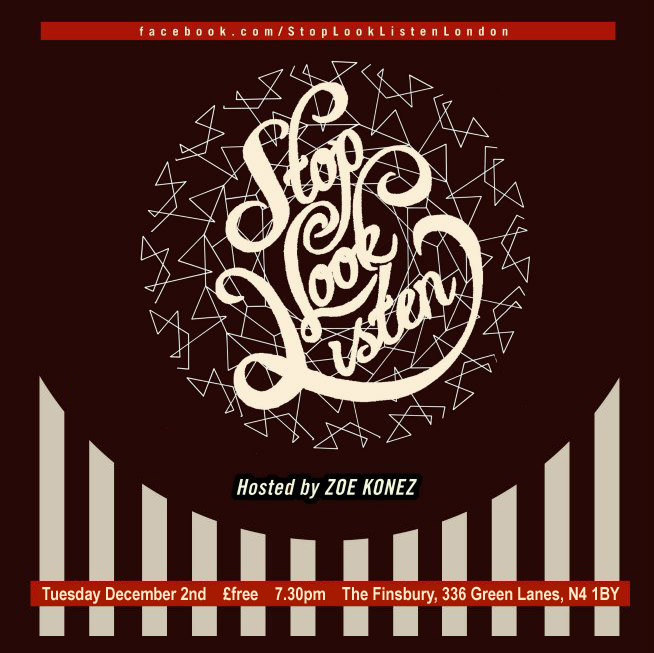 I will be performing as a duo with the brilliant Chance Kellner on violin at this lovely night in Manor House hosted by Zoe Konez.
I shared a stage with Zoe's band 'Cat Bear Tree' a few months back and they were superb – have a listen to their music here https://catbeartree.bandcamp.com/
This will surely be my last show before Christmas and maybe until April if my winter time plan to hibernate at a meditation centre goes to plan. It would be lovely to see you if you can make it down.
Tuesday December 2nd @ 7.30pm – The Finsbury, 336 Green Lanes, London, N4 1BY – http://www.thefinsbury.co.uk