A few years ago I uploaded my first album 'Only The Missile' to a load of different websites connected with the Creative Commons movement.
The simple plan was, any website which was forward thinking enough to know what creative commons licenses were seemed like a good place to have my music.
Fast forward a few years and I am still very happy to have all my music released using the cc license 'BY-NC-SA' and have had some lovely little moments such as today when I discovered that I have reached the top of the pile on Audiofarm.
'These Days' is featured in their most popular tunes by month and day despite my having added the song nearly two years ago which had led to a few new faces finding out about my music – welcome to you!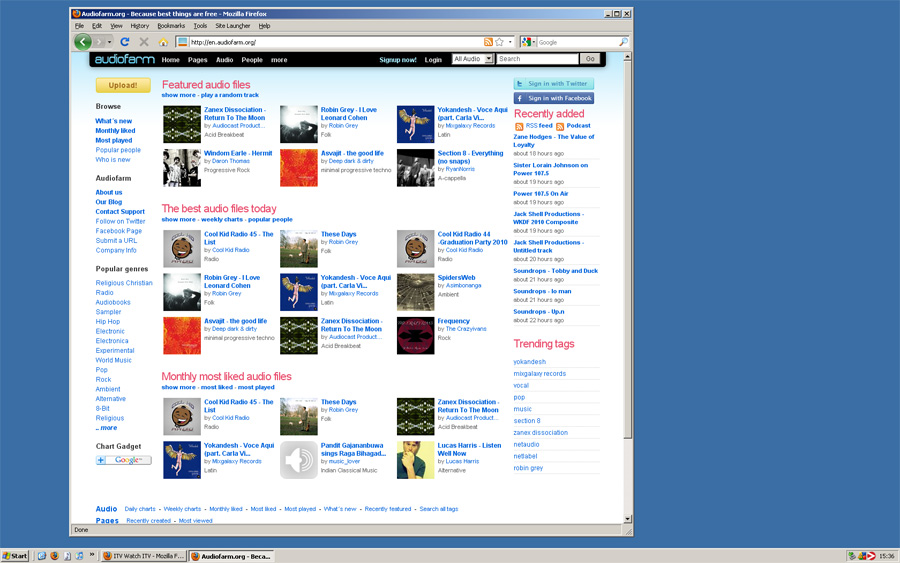 Screenshot of Audiofarm taken today featuring three of my songs.
Whilst it is nice to get to the top of the pile in this pretty democratic way it is worth mentioning that I am definately in the minority as a male folk artist singing in english using creative commons licenses for my music – so it is quite a small pile to get to the top of! (… so much cc licensed music seems to be electronica or kraut rock!)