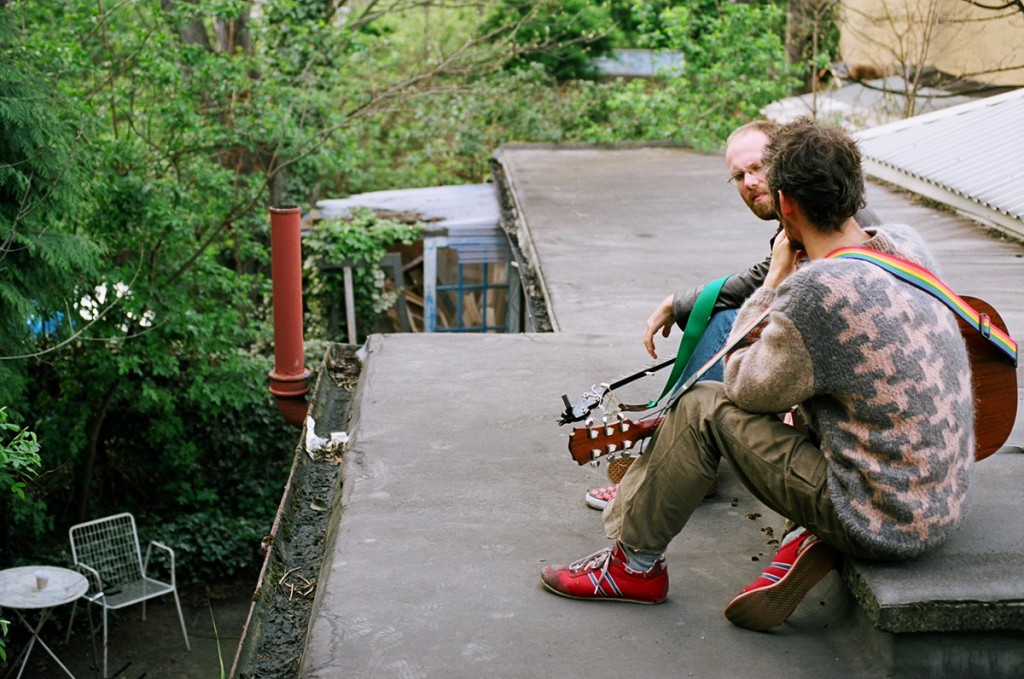 The Londonist
"Robin Grey has a lovely fresh approach to the folk genre. A honeyed yet clear voice and his lyrics are arresting. A real treasure."
from http://www.londonist.com/.

Fensepost
"Robin Grey will not need to do too much to prove himself an incendiary artist in the world of folk music. There is literature in his words and his calmly exquisite mannerisms seem to bring you back to a simpler time and place."
from http://www.fensepost.com/.
Stop Okay Go
"Beautiful songs, the thoughtful Grey sings in a deep English voice that gives his songs a sweeping and poetic quality."
from http://stopokaygo.typepad.com/.
Another Form of Relief
"Grey is one of those wonderful talents that could recite the phone directory on record and you'd still be enthralled. His voice is restrained, yet you can still feel the emotion behind every word. This allows each song to sound light and breezy enough to pull you in at the start, before the emotional punch comes in out of nowhere. Leaving us with the kind of cheerful misery that's perfect for this time of year."
from http://www.anotherformofrelief.com/.
Song by Toad
"Bluesy and folky, with enough embellishment to add texture, but which never detracts from the gentle strum of the guitar and raspy, but not growling quality of his voice. It is minimal, but it's not sparse, and it may be a bit DIY, but it's not amateurish, and it may not grab you instantly, but it's a really bloody good album."
from http://www.songbytoad.com/.
The Fabulist
"Robin Grey's songs evoke long dusty road trips, wailing harmonicas and train tracks. The lovely London folksinger has just released his first LP entitled Only The Missile, and this morning his These Days was the exact straight-ahead-pushing theme to set me off on the road. If you need walking, moving, or travelling let's-get-this-show-on-the-road music, Robin's folk harem of musical instruments will set you well on your way."
from http://www.fabulist.org/.
The Camden New Journal
"The poetic mastery of Grey's anti-folk tales is a joy to behold."
from http://www.cnj.co.uk/.
Fense Post
"…a hidden treasure of the European underground … (Strangers With Shoes is) a thing of complete and utter beauty."
Catching The Waves
"…in case I haven't made myself clear, Robin Grey has talent coming out of his ears."
from http://soundthefreetrumpet.typepad.com/
Unpeeled
"I can't help but just be thankful to be alive …I'll probably keep (Strangers With Shoes) on repeat for about three weeks."
Music Liberation
"Strangers With Shoes is about to enjoy an extended residency on my ipod play list this year …(Robin's) every day commentary of normal life inject a refreshing shot of energy into a genre which can sometimes get bogged down with too much heavy emotion and feelings."
from http://musicliberation.blogspot.com/
Frostclick
"Grey masterfully expresses his thoughts without shoving it down your throat."
from http://www.frostclick.com/
J's Live Journal
По большому счету, если бы этот альбом попался мне среди "платников", он вряд ли попал бы в "альбомы года", но заметным явлением стал бы наверняка – что уж говорить о "бесплатниках", среди которых работы подобного качества попадаются крайне редко – причем здесь стоит отметить как самого Робина, сыгравшего на многочисленных струнных, клавишных и ударных инструментах, но и о его приглашенных на одну-две песни соратниках: молодцы все.
from http://j-j-j.livejournal.com/